Home
›
For Sale / Wanted / Swap
1981 Piper Warrior For Sale, Project Plane, Cheap
For those interested in a project airplane, or a spare parts plane, here's an interesting situation:
1981 Piper PA28-161 Warrior II Prop Type Plane (N84175)
Located in Palatka, Florida
The airplane is part of an insurance claim. The plane suffered fire damage and was considered a total loss on 08/25/2017. It is reported the aircraft's engine, engine compartment, cowlings, windscreen and propeller were substantially damaged as a result of a fire that appears to have started in the carburetor. Fire and heat from fire damaged the engine, engine accessories, wiring harnesses, hoses, mounts, windscreen, upper and lower cowlings, nose gear assembly and propeller. Also, the fire was extinguished with a Purple K fire extinguisher.
Additional information can be found here - http://www.salvagesale.com/for-sale/Aircraft-1981-Piper-PA28-161-Warrior-II-Prop-Type-Plane Florida/1341970?h=5000%2Cq%7Cpiper&rr=1&hitprm=&pnLink=yes
Contact – Tim Sinyak, tsinyak@salvagesale.com, 713-286-4649, with any additional questions.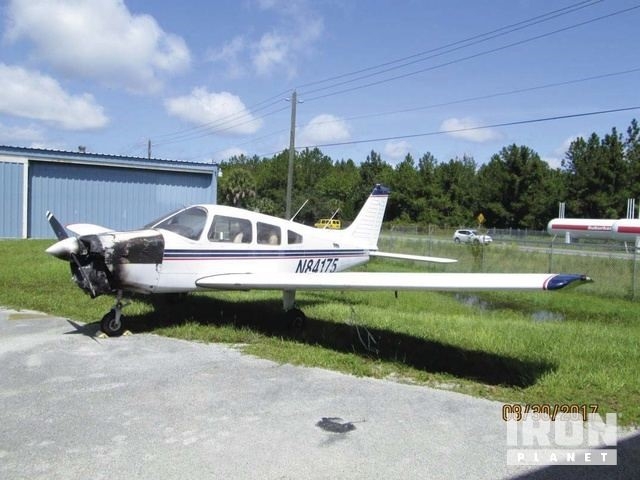 Scott Sherer
FAA Master Pilot
Piper Owner Society Forum Moderator and Pipers Author.
Need help? Let me know!